Bienvenidos a nuestro portal. Somos una comunidad cristiana y nos alegra mucho que nos visite. Por ahora estamos en construcción. Esperamos que alguno día nos visite y podamos adorar juntos. 
Estamos para servirle.
Pastor  Danilo Cornejo
Stone Mountain Hispanic SDA Company
Por motivo de la pandemia nuestras reuniones se hacen de manera virtual. Aquí el horario y más detalles: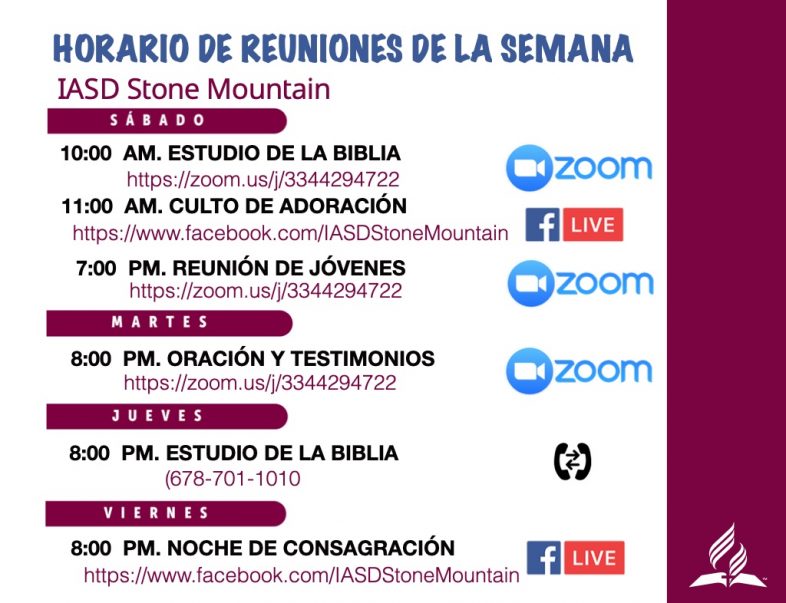 A Worldwide Church Family
The Seventh-day Adventist Church is a mainstream Protestant church with approximately 19 million members worldwide, including more than one million members in North America. The Adventist Church operates 173 hospitals and sanitariums and more than 7,500 schools around the world. The Adventist Development and Relief Agency (ADRA) works within communities in more than 130 countries to provide community development and disaster relief.